Favorite Links: MERCHANDISE
Below is a collection of our favorite links related to Greyhound specific products - since they deviate from our site, they will open in a new browser window.

Forever Home Greyhound Adoptions endorses NuVet Plus, and we encourage all of our Greyhound adoptors to use it to promote longevity and good health for their Retired Racing Greyhounds. NuVet Plus signifigantly reduces and in many cases prevents or eliminates many problems that strike your Greyhound such as.... Scratching, Itching, Hot Spots, Allergies, Arthritis, Premature Aging, Low Energy Levels, Cataracts, Digestive Problems, Heart Disease, and Tumors.
To order call 800-474-7044 and use our order code, 99903, to receive the WHOLESALE price
. You may also place your order by visiting
http://www.nuvet.com/99903
.
When you order NuVet Plus Daily Canine Supplement for your puppy or older dogs, and put it on AutoShip, they will give you an additional 15% off the wholesale price and your orders will automatically ship! You can't believe the difference this will make in your pets! I know it has for mine! For more information on NuVet Plus, read this information on our
Care Sheet
.

NEW BOOK AVAILABLE: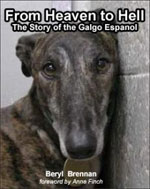 'From Heaven to Hell - The Story of the Galgo' - order print copy now.
For all our clients with elderly Greyhounds or Greys with arthritis related hip issues here is the answer to your prayers. This harness enables your Grey to get up and move around with your assistance and it makes it easy for you both.
http://www.helpemup.com/
KoolDogz Ice Treat Maker : Designed to entertain, hydrate, and treat your dog
Discount Pet Gates for Dogs by Imperial Fast, free shipping on all Imperial pet gates

Pet Crates | Pet Carriers | Discount Dog Crates Fast free shipping on all Imperial & Innotek products
800petmeds
- 800PetMeds has low prices on pet meds, and everyday pet supplies. Save money on popular flea, tick, heartworm and other pet meds when you shop America's Largest Online Pet Pharmacy at 800PetMeds.com.
Discount Pet Meds
Universal Pet Meds is a trusted online supplier of discount pet meds. Buy Frontline Plus, Advantage Flea Control and other OTC pet meds without a prescription.

NEW!
Moore Pet Supplies
- Official Site for Pet Doors offering a comprehensive selection of dog doors and cat doors for walls, doors, patios, screens and windows.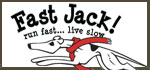 Show everyone in the world that you are a devoted Greyhound owner, with a selection of apparel from the Fast Jack! clothing store.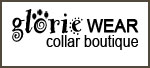 Fully Adjustable Martingale Style Dog Collars!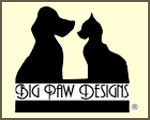 Unique Accessories for hip dogs, cool cats and pet lovers. Pet jewelry, pet gifts, collar charms, magnets and more! Made in the USA since 2002.
Dressedtothecanines.com
"let your pet make a statement without saying a word"
Dressed to the Canines boasts: "The finest one of a kind, custom, jeweled, beaded, luxury collars, dog bows, harnesses and accessories for dogs and cats. Masculine too! Free Shipping! None like these anywhere, All original designs, Gorgeous!"
No-Pull Keystone Classic Dog Harness 1-inch wide

Critter Gift Shop will donate 25% of sales to Forever Home Greyhounds!! Critter Gift Shop was founded to help Animal Rescues and Animal Shelters raise money for their organization so that the groups can focus on helping more animals in need. Critter Gift Shop is an American company. All of their products are designed and manufactured right here in the U.S.A.
How it works:
1) Visit
www.crittergiftshop.com
2) Shop for great and unique animal lover gifts
3) While shopping, click on the "Donate" link on the homepage and Critter Gift Shop will donate 25% of the sale to our cause! It's that simple!
Our Coupon Code: ForeverHome

Forever Home Greyhound Adoptions is pleased to announce a new partnership with 1800PetMeds.com! For every dollar spent at this website, a percentage will go directly to Forever Home Greyhounds, allowing us to continue finding and placing these special dogs with loving families.
1-800-Petmeds is America's largest pet pharmacy, and as such, they can offer you significant savings on all of your over-the-counter and prescription pet medications, as well as a large assortment of other pet products.
Click here to save money and help the Greyhounds... Your order may also be placed by phone, 1-800-PetMeds (1-800-738-6337),
using the code FHGANY
.
For some great information about your pet's health, be sure to visit
PetHealth101.com
.
Northcoast Greyhounds.net
Support Greyhound Adoption by shopping with NORTHCOAST GREYHOUNDS, a FUN-Draising enterprise 100% of the profits are contributed to Greyhound Adoption Agencies.
Unusual Jewels and Greyt Decor for Greyhound Lovers