Below is a collection of links that we've found useful over the years - since they deviate from our site, they will open in a new browser window.

The folks at BISSELL have teamed up with pet expert Kristen Levine to bring you 10 Simple Tips for Pet Proofing Your Home. You can download and print this free tip sheet to provide adopters and help prevent the most common messes and accidents new pet parents encounter here: http://www.bissell.com/pets/10-tips-for-pet-proofing-your-home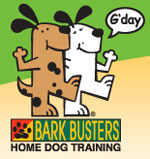 Rachel R. Baum
Dog Behavioral Therapist & Master Trainer
Bark Busters Home Dog Training 518-248-1781
upstateNY@barkbusters.com
www.barkbusters.com
10% Discount to all FOREVER HOME GREYHOUND CLIENTS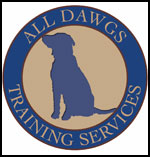 ALL DAWGS TRAINING SERVICES (Where Training Gets Personal)
DIANE BLACKMAN, CPDT-KA Certified Professional Dog Trainer
(518) 831-9192
Grooup Classes-Private Lessons
Pre-Dog Counseling-Certification Tests
info@alldawgstraining.com (email)
www.alldawgstraining.com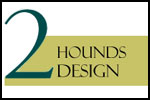 FUN! Unique Dog Names & Puppy Names
www.dog-names-and-more.com
Thousands of dog names and puppy names to choose from.
Find dog names by gender, color, breed and even size!
THERAPYDOG TRAINING CLASSES (or contact Chris Danker)

Petfinder | Forever Homes Greyhound Adoption

SCOOBY | Galgo (Spanish Greyhound) Rescue

Room For One More - www.RFOM.org
A wonderful rescue organization located in Sparta New Jersey. These kind and caring people help all types of animals from many areas both in and outside of their immediate area. They recently assisted Forever Home in recovering one of our beloved Greyhounds that ended up in an 8 day Kill Shelter when her owner passed away unexpectedly. We can never thank "ROOM FOR ONE MORE" enough for all their help!!

Leo, A Greyhound's Tale | A extraordinary novel about a retired racer's search for love

Greyhound Anonymous

Adopt-a-Greyhound | Excellent site with TONS of info!!!

Greyhound Friends West Inc.